Ash might be leaving the Pokemon anime, but Captain Pikachu is joining it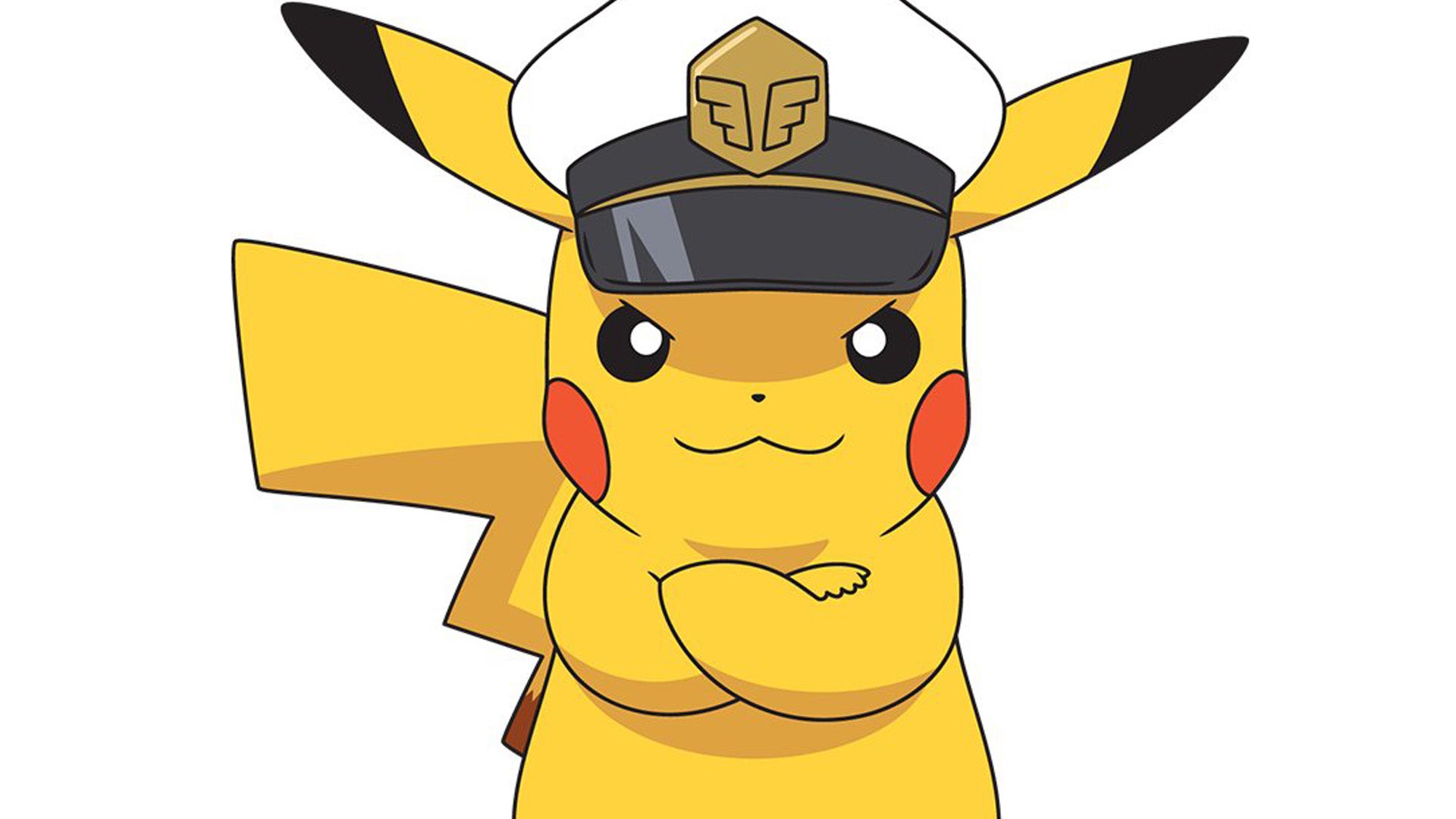 Ash and Pikachu might be leaving the Pokemon anime, but a new sea-faring take on the electric mouse pocket monster is set to join the new main cast.

It's been a long journey, but the Pokemon anime is finally gearing up to say goodbye to everyone's favourite trainer, Ash Ketchum. Over in Japan, the anime is currently wrapping things up, with Ash galavanting around with his original pair of friends, Brock and Misty, with a number of reunions of old favourites taking place. But with Ash no longer set to be the protagonist of the Pokemon anime, there's also been the lingering issue of not having Pikachu in the main story. Turns out The Pokemon Company has that covered by introducing a new Pikachu: Captain Pikachu.

Pikachu is the series' main mascot, so it would have been weird to have an anime without him. But as revealed on the official Pokemon Twitter, a new character is being introduced who has Captain Pikachu as a partner Pokemon. This trainer, Friede, will travel with the new protagonists Liko and Roy, but not much more has been shared outside of that.

"For 27 years, Pikachu has been synonymous with the Pokémon franchise and we look forward to seeing this beloved Pokémon continue to have a significant presence in the animated series and remain an icon for the brand," said Taito Okiura, vice president of marketing for The Pokémon Company International, in a statement (thanks, Polygon).

Keeping Pikachu in the anime feels like a smart move to keep people watching, as he is one of the best parts of the series just because of how honestly loveable he is.

There's also the possibility that we'll learn more about the new Pokemon anime series soon, as tomorrow (February 27), a Pokemon Presents broadcast is being held to celebrate Pokemon day. We probably won't see a new main game series announcement, though maybe we'll finally see Detective Pikachu 2 or Pokemon Sleep there? Or better yet, a new Mystery Dungeon game.

We're giving you a first look at two new characters from the upcoming, all-new Pokémon animated series!

Introducing Friede and his partner Pokémon, Captain Pikachu, who accompany our protagonists during their adventures!

⚡ Stay tuned, Trainers—more info will be coming soon! pic.twitter.com/U7oAMVs7CL

— Pokémon (@Pokemon) February 24, 2023

To see this content please enable targeting cookies.


fbq('init', '1749355691872662');
fbq('track', 'PageView'); window.facebookPixelsDone = true;
window.dispatchEvent(new Event('BrockmanFacebookPixelsEnabled')); }
window.addEventListener('BrockmanTargetingCookiesAllowed', appendFacebookPixels);