Creed Quests Available Now | Fortnite News
With the release of the Adonis Creed Outfit earlier this week, Fortnite has launched new in-game Quests that will reward players with an exclusive Spray.
Creed Quests
Catch a chicken (1)
Collect Slap Juice in different matches (3)
Deal melee damage to opponents (200)
Restore health using Bandages (3)
Throw Off-Road Tires and flip an overturned vehicle (2)
Travel while sprinting or sliding in a single match (500)
Reach the top 25 players remaining in a match (1)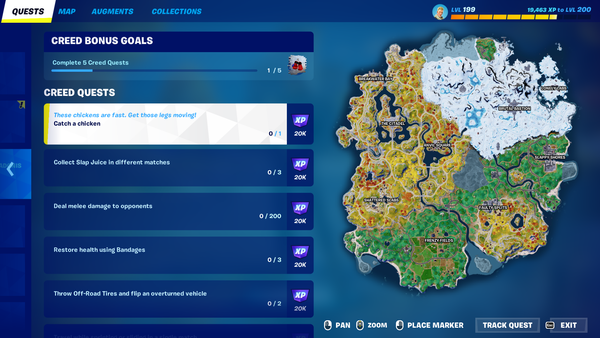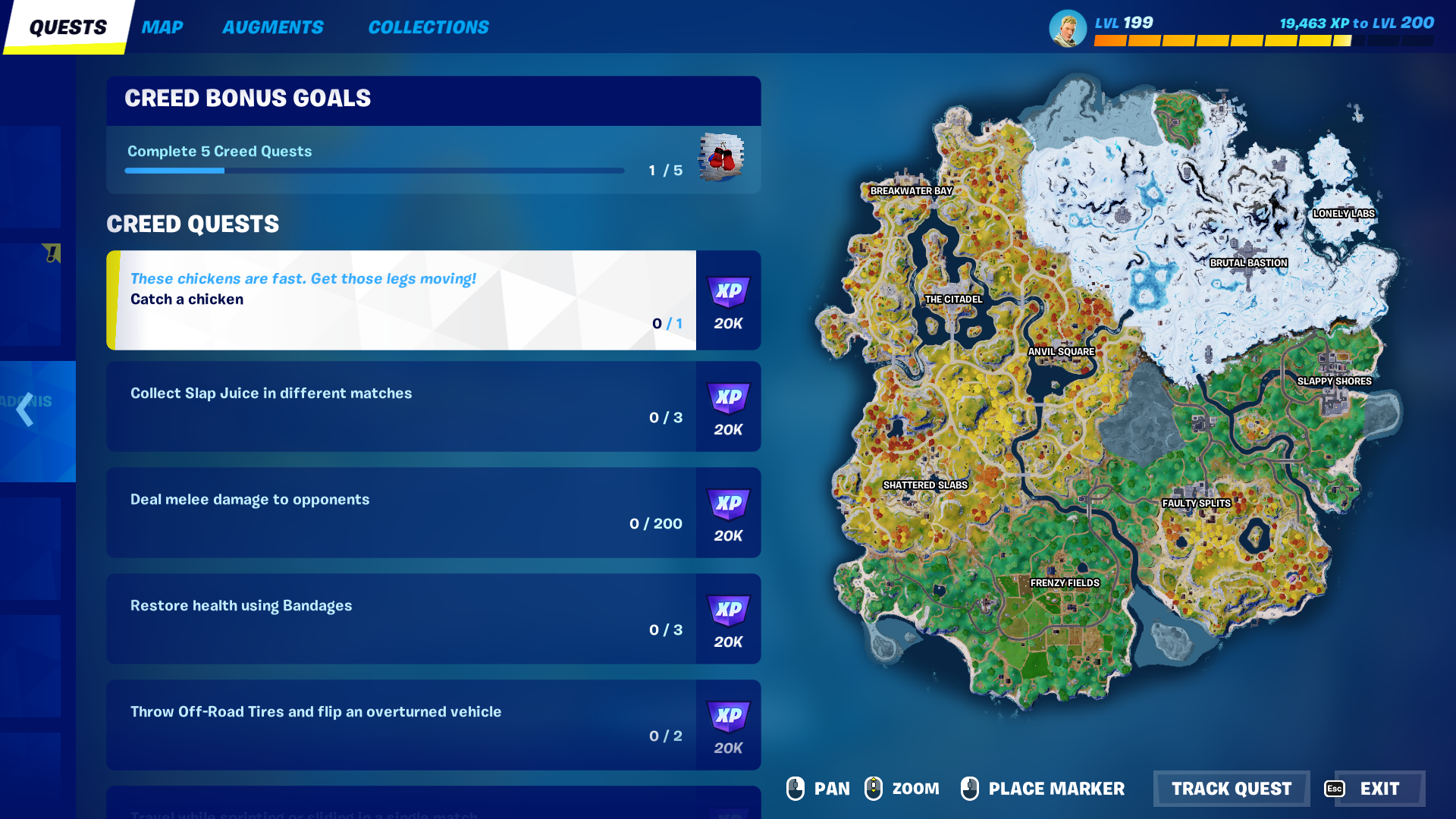 Creed Bonus Goals
Complete 5 Creed Quests
Rewards the Creed's Gloves Spray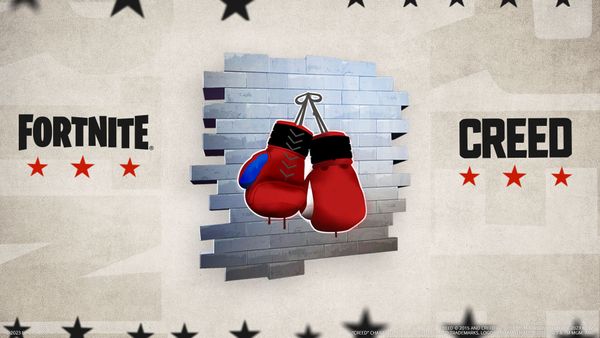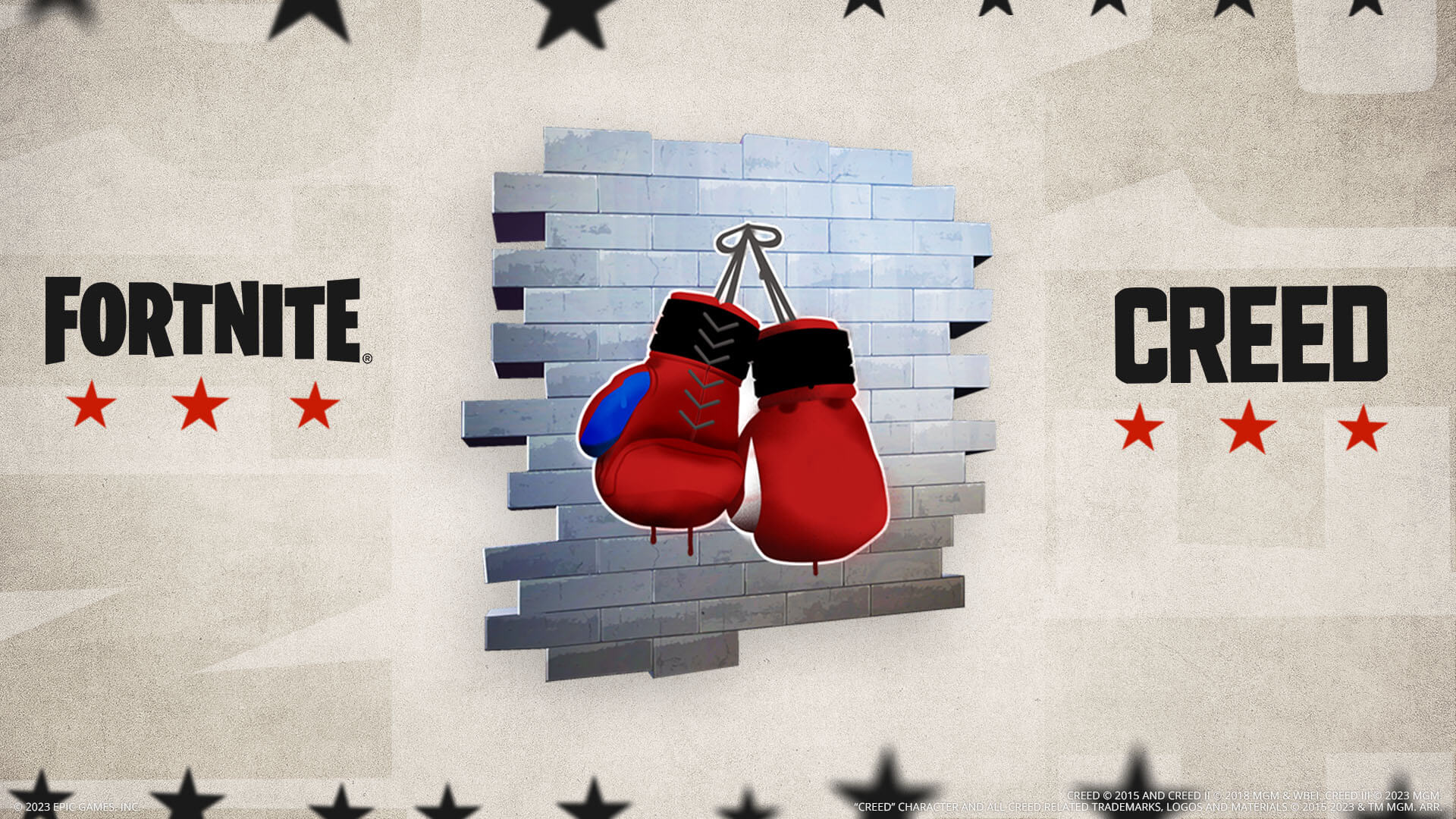 The Creed Quests will remain available in-game until March 9, 2023.
---
In other news, Resident Evil's Leon Kennedy and Claire Redfield are coming to the Fortnite Item Shop soon.