February PlayStation Plus games consist of Evil Dead: The Game, OlliOlliWorld, Destiny 2: Beyond Light, more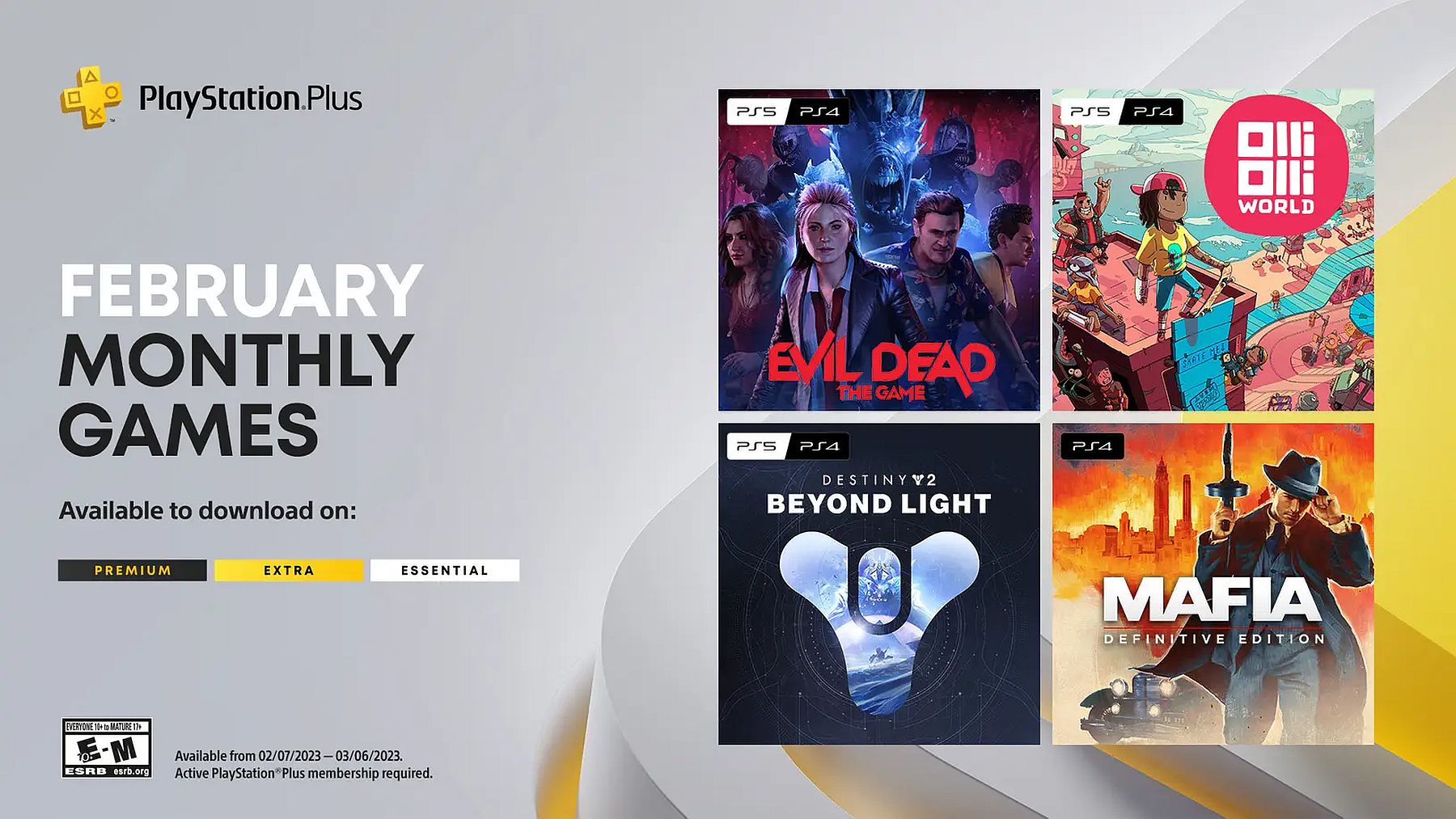 Sony has announced the PlayStation Plus monthly games for February.
One of the games being made available is Evil Dead: The Game for PS4 and PS5. Inspired by all three original Evil Dead films and the Ash vs Evil Dead television series, the cooperative and PvP multiplayer game features a team of four survivors trying to seal a breach between worlds.
OlliOlliWorld is the third entry in the series, and will be available for PS4 and PS5. The skateboarding action-platformer has you taking on missions and challenges and features plenty of player freedom.
Destiny 2: Beyond Light will also be added for PS4 and PS5, alongside Mafia: The Definitive Edition for PS4.
If you have yet to download January's Monthly Games, you have until February 6 to add Star Wars Jedi: Fallen Order, Fallout 76 and Axiom Verge 2 to your game library.
Sony also provided an update on PlayStation Plus Collection, which has been offered as a benefit to Plus members on PS5 since 2020.
On May 9, the PS Plus Collection will no longer be offered. If you have yet to redeem the titles in the collection, you have until May 9 to download the games. Once downloaded, you can access the titles as long as you remain a PlayStation Plus member.
fbq('init', '1749355691872662');
fbq('track', 'PageView'); window.facebookPixelsDone = true;
window.dispatchEvent(new Event('BrockmanFacebookPixelsEnabled')); }
window.addEventListener('BrockmanTargetingCookiesAllowed', appendFacebookPixels);