Mega Drive Mini 2 Games List – Every Genesis And SEGA CD Game Announced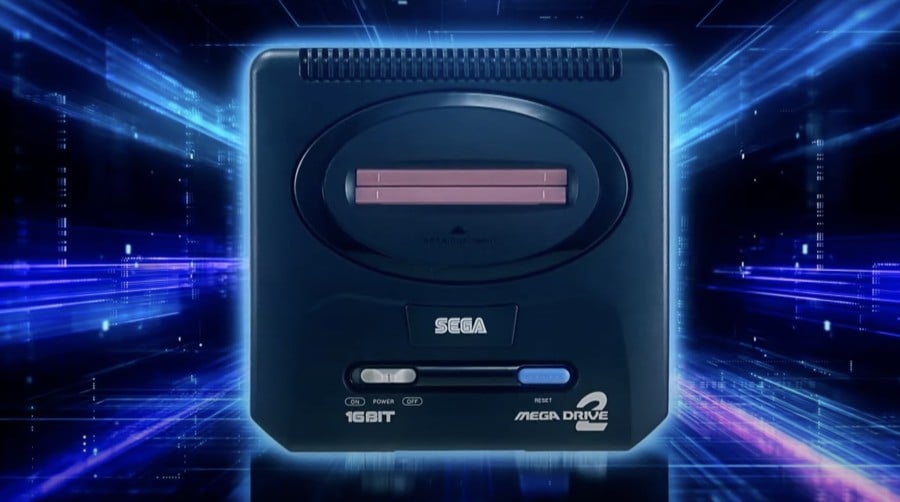 Update: The next round of games coming to the Japanese version of the Mega Drive Mini 2 has been announced, including Final Fight CD, Super Street Fighter II: The New Challengers, and Fatal Fury 2.
Scroll down to the Japanese list below to see the full lineup of latest additions (handily highlighted with 'New').
---
Following the success of its original Mega Drive / Genesis Mini, Sega has officially announced that a second iteration will be launching later this year, dubbed the Sega Mega Drive / Genesis 2. So far, Japan and North America are the only regions to receive confirmation of its release, but we're expecting Europe to follow shortly after.
SEGA Mega Drive / Genesis 2 – What We Know So Far
So, What Is The Mega Drive Mini 2?

The Mega Drive Mini 2 is the second iteration of Sega's miniature take on its classic 16-bit console. Sega itself describes it as a complete revamp of the first Mega Drive Mini, with improved hardware tucked away in a new design based on the Mega Drive Model 2.
The console will come bundled with 50 games, including a mixture of Mega Drive / Genesis titles and Mega CD titles. One controller will come with the console at retail, but Sega has also confirmed that controllers from the first iteration will be compatible with the Mega Drive Mini 2.
And When Is It Out, Please?
Sega has confirmed that the Genesis Mini 2 will release in North America on October 27th. Coincidentally, that's also the confirmed release date for Japan.
In North America, the console will be exclusive to Amazon. You can find the product link at the bottom of this page.
Hang on, What About Europe?
Ah, yeah, well… It hasn't been confirmed for Europe just yet. Don't worry though, we're sure an announcement is just around the corner! Maybe… We'll let you know as soon as we know.
Mega Drive Mini 2 – North American Game List (So Far)
---
Mega Drive Mini 2 – Japanese Game List (So Far)
Bonanza Bros.
Fantasy Zone
Magical Tarurūto-kun
Mansion of Hidden Souls (Mega CD)
Popful Mail (Mega CD)
Shining Force CD (Mega CD)
Shining in the Darkness
Silpheed (Mega CD)
Sonic CD (Mega CD)
Thunder Force IV
Virtua Racing
Night Striker (Mega CD)

StarBlade (Mega CD)
The Ninja Warriors (Mega CD)
Out Run
After Burner 2
Splatterhouse 2
Nadia: The Secret of Blue Water
Megapanel
Puzzle & Action Ichidant-R
Columns 3
Star Mobile
Alien Soldier
Final Fight CD (Mega CD) – New
Lunar The Silver Star (Mega CD) – New
Lunar Eternal Blue (Mega CD) – New
Wondermega Collection (Mega CD) – New
Tatsujin – New
Super Street Fighter II The New Challengers – New
Fatal Fury 2 – New
Harimanada – New
Majandojo – New
Spatter (Mr. Tricycle) – New
---
---
So that's all the info we have available so far. Let us know if you have queries or if there's anything we've missed in the comments below!