Silly SEGA CD FMV Shooter Ground Zero: Texas Is Coming to PS4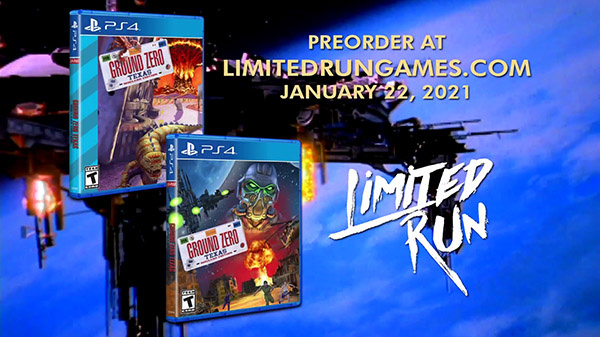 Ground Zero: Texas, believe it or not, was one of Sony's earlier forays into the video game market. Published by subsidiary Sony Imagesoft on the SEGA CD in 1993, this particular author has fond memories of the Western-inspired sci-fi shooter. It's a little bit like the A-Team, except everyone's an alien – or something. It's also absolutely abysmal, but you can't blame a 5-year-old Sammy for not knowing any better.
Anyway, it's coming to the PlayStation 4 on 2nd March, and there'll be a physical edition produced by Limited Run Games. You'll be able to pre-order that from 22nd January. You can check out a trailer embedded above, but don't expect us to apologise if you end up watching it.