The Last of Us 2 Is 'One of the Greatest Games Ever Made' Say Avengers Endgame Directors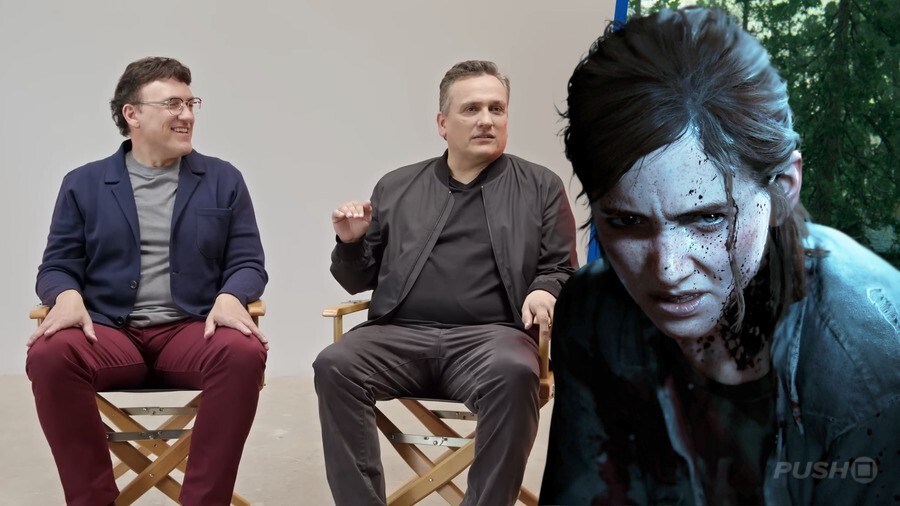 Anthony and Joe Russo, best known as directors of blockbuster films like Avengers: Endgame, have stated The Last of Us: Part II as "one of the greatest games ever made".
The quote comes from a recent IGN video in which the pair is presented with various chase sequences from video games, and asked to rate them. When Uncharted 4: A Thief's End's Madagascar chase is shown, Joe calls the series "one of the best action gaming franchises of all time".
Later in the video, The Last of Us 2's hospital sequence in which you encounter that boss is presented. Again, Joe is quick to praise the game, calling it "one of the greatest games ever made" and saying the camerawork is "a page out of [Steven] Spielberg's playbook". It shouldn't come as much of a surprise that Hollywood directors are impressed with what are some of the most cinematic, movie-inspired titles available, but it's always nice to hear it every now and then. Other games shown in the video include Resident Evil Village, Crash Bandicoot 4, and It Takes Two, but it's Naughty Dog's post-apocalyptic sequel that impresses the Russo brothers most.
In related news, The Last of Us is being adapted for TV by PlayStation Productions and HBO, and star Bella Ramsey has called it "very respectful of the game" in a recent interview.